Pininfarina architecture designs 'Aldea Uh May' community in tulum
pininfarina architecture brings sleek design to tulum
Italian design house Pininfarina takes to Tulum's small artisan town of Francisco Uh May to plan a vibrant residential community dubbed 'Aldea Uh May.' While the company is known widely for its futuristic concept cars and yachts, the team of architects have harnessed this automotive heritage and applied its sleek aesthetic to the built environment.
The artistic direction for of the twenty-hectare masterplan, including 120 multi-family and single family residential lots, was overseen by Pininfarina. To support the community, the group developed a proprietary transportation and mobility network, as well as various clusters of wellness-focused public spaces and amenities. Keeping in mind the natural surroundings, the masterplan ensures that over forty percent of the existing jungle landscape will be preserved.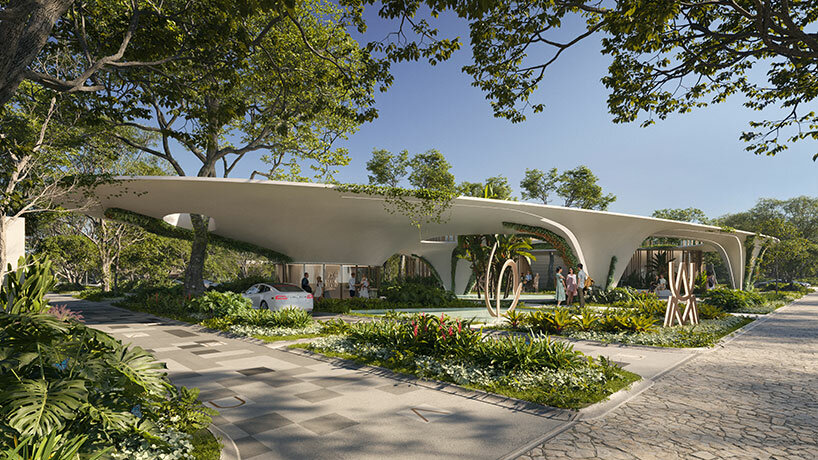 images courtesy Pininfarina Architecture
aldea uh may: seamlessly woven into the jungle
While the proposed Aldea Uh May community will sensitively emerge from the jungle of Tulum, Pininfarina Architects describes the project as a 'new model for conscious living.' The architects are working with the Aldea Uh May real estate group, which is spearheading the new development. Overall, the project aims to be an harmonious place, rooted in sustainability, inclusivity, and resilience.
With a holistic network of transportation serving over 22,000 square feet (2,044 square meters) of 'health-oriented lifestyle space,' Aldea Uh May will integrate technology and nature. With these new built amenities and living spaces woven into the jungle, the project will become a 'first-of-its-kind destination for conscious, mindful living,' which will 'serve as a steward for both the built and the natural environment.'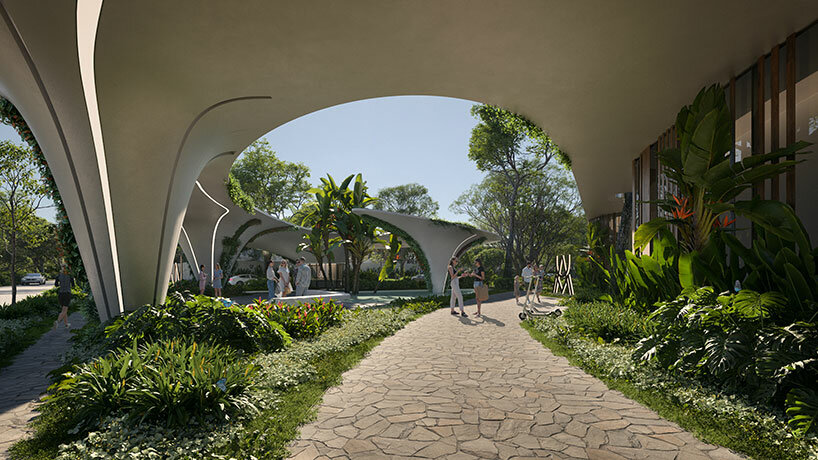 wellness-focused residences and amenities
The design of the Aldea Uh May masterplan expresses Pininfarina's influence of its unique context. The team notes that the concept celebrates the rich biodiversity of the site, while honoring its Mayan heritage. With an approach that is both human-centered, and mindful of its ecological impact, the community will be at once rooted in its sense of place and welcoming to foster human connection.
Senior Landscape and Environmental Specialist Andres Pineda comments: 'Aldea Uh May is a community where technology and nature not only coexist but work together to create a new and undiscovered world and set of experiences, while becoming a pioneer of stewardship of the natural and its built environment.'
Amenities include a Community Harvest, Botanical, Medical & Edible Gardens, River Pool and Lap Pool, Health & Healing Wellness Center, Alternative Medicine Spa, Active Center, Lounge Deck, Reflection Gardens, Food Hall, Learning Bridge and Event/Forum Amphitheater.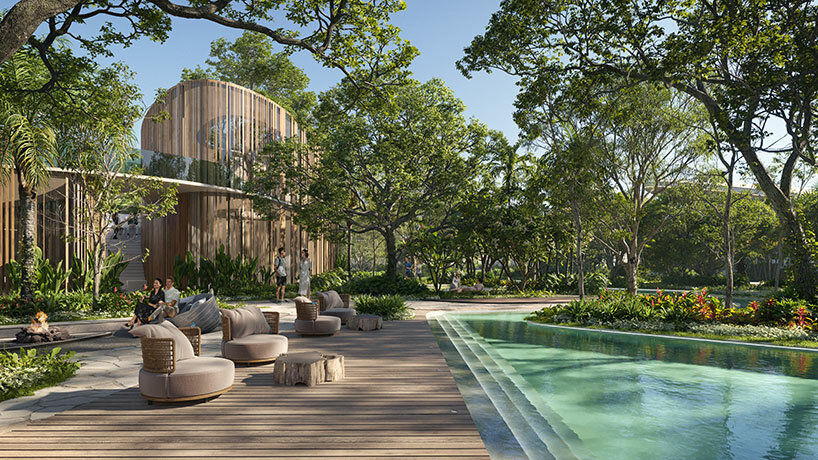 'In keeping with the framework of the United Nations' Sustainable Development Goals –– adopted in 2015 as a universal call to action to end poverty, protect the planet, and ensure that by 2030 all people enjoy peace and prosperity –– our vision for Aldea Uh May is a livable, inclusive, and safe trans-generational urban prototype that will create a new healthy community within a reflective and meditative environment,' notes Chief Architect Samuele Sordi.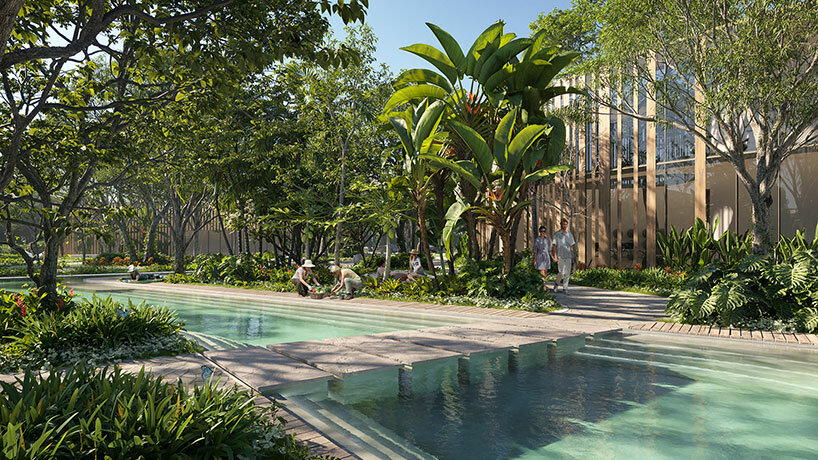 a meandering 'River Pool' will weave among the trees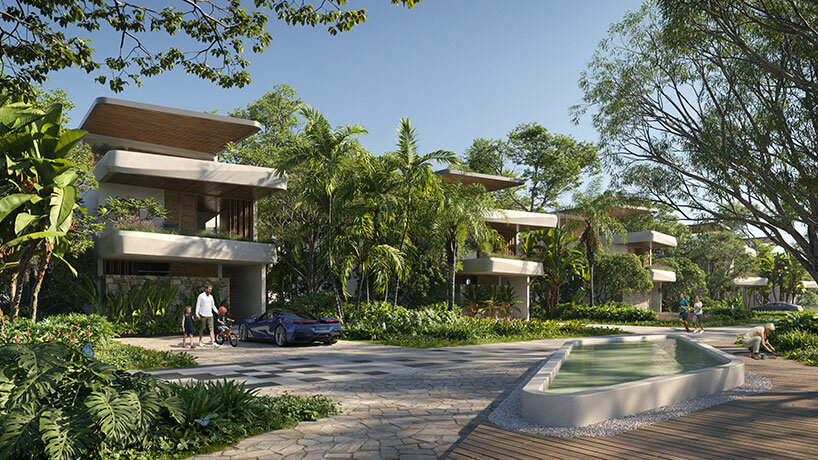 the masterplan includes 120 multi-family and single family residential lots