10 Things to Enjoy in Tulum on a budget
The best cheap activities in Tulum allow you to make the most of the hippie vibe and breathtaking natural scenery of this coastal town. This destination has become increasingly popular over the years, so there are now more hotels, although almost all of them maintain a boutique and boho-chic style. The hippie spirit remains an important part of Tulum's charm. The streets are still picturesque, the beaches remain virtually untouched and the local cultures continue to thrive.
Although many of the town's activities cost money, there are still plenty of inexpensive things to do. The best option for exploring the "real" Tulum is to enjoy the natural beauty and cultural history of the region. Here are some of the best activities you can enjoy in Tulum on a budget.
Town of Tulum (Tulum Pueblo)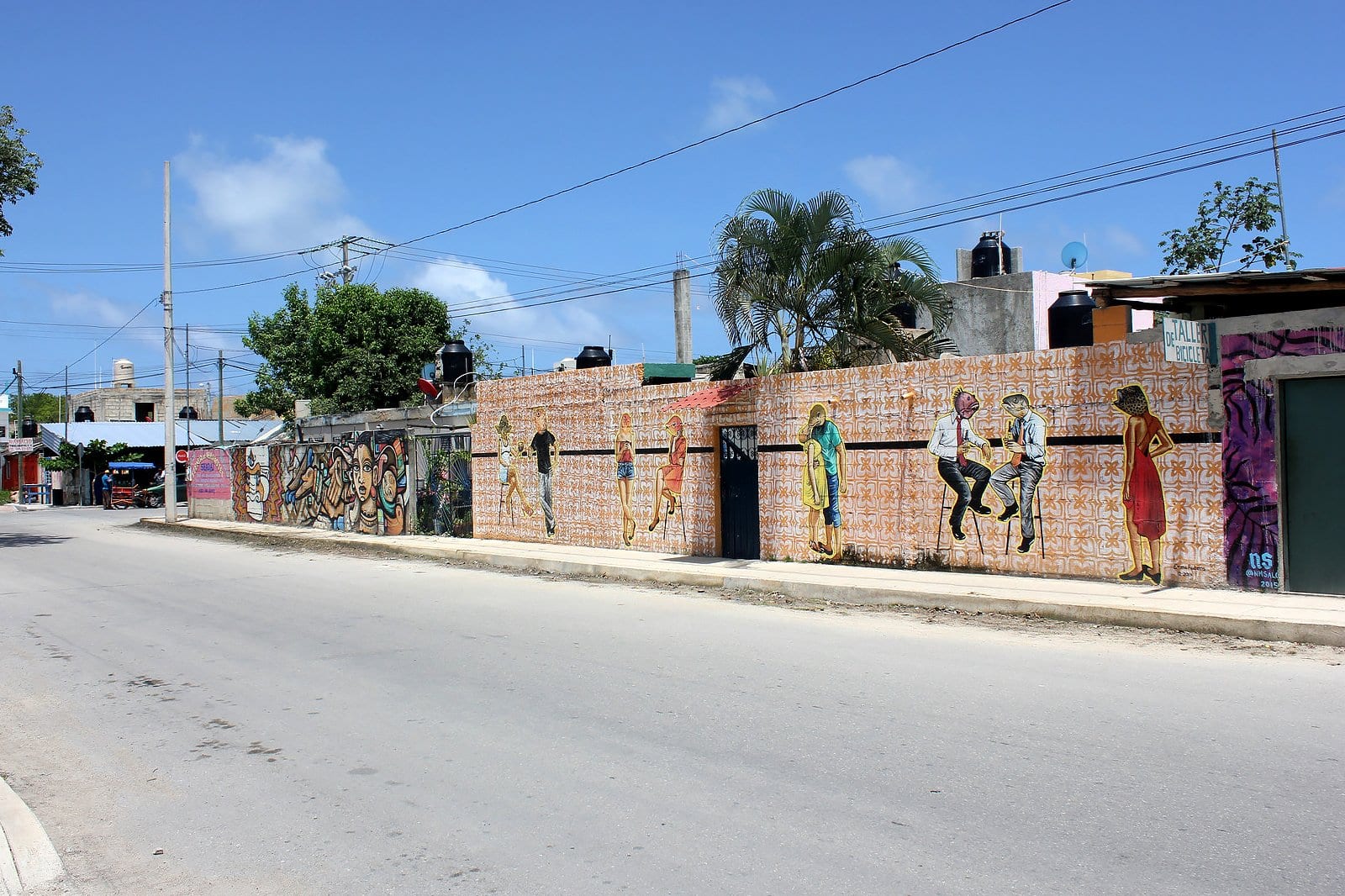 Tulum's main street, in the center of town, is lined with beautiful boutiques and souvenir stores, cafes and bars, ice cream parlors, and food trucks and carts that move throughout the neighborhood. If you want to relax like the locals do, wander around the town aimlessly. The people are very friendly and relaxed, and it is normal for people to smile at you on the street. Observe the murals and graffiti as you stroll through the smaller streets of the area.
Location: Avenida Tulum, Tulum, Quintana Roo, Mexico.
Tulum archaeological zone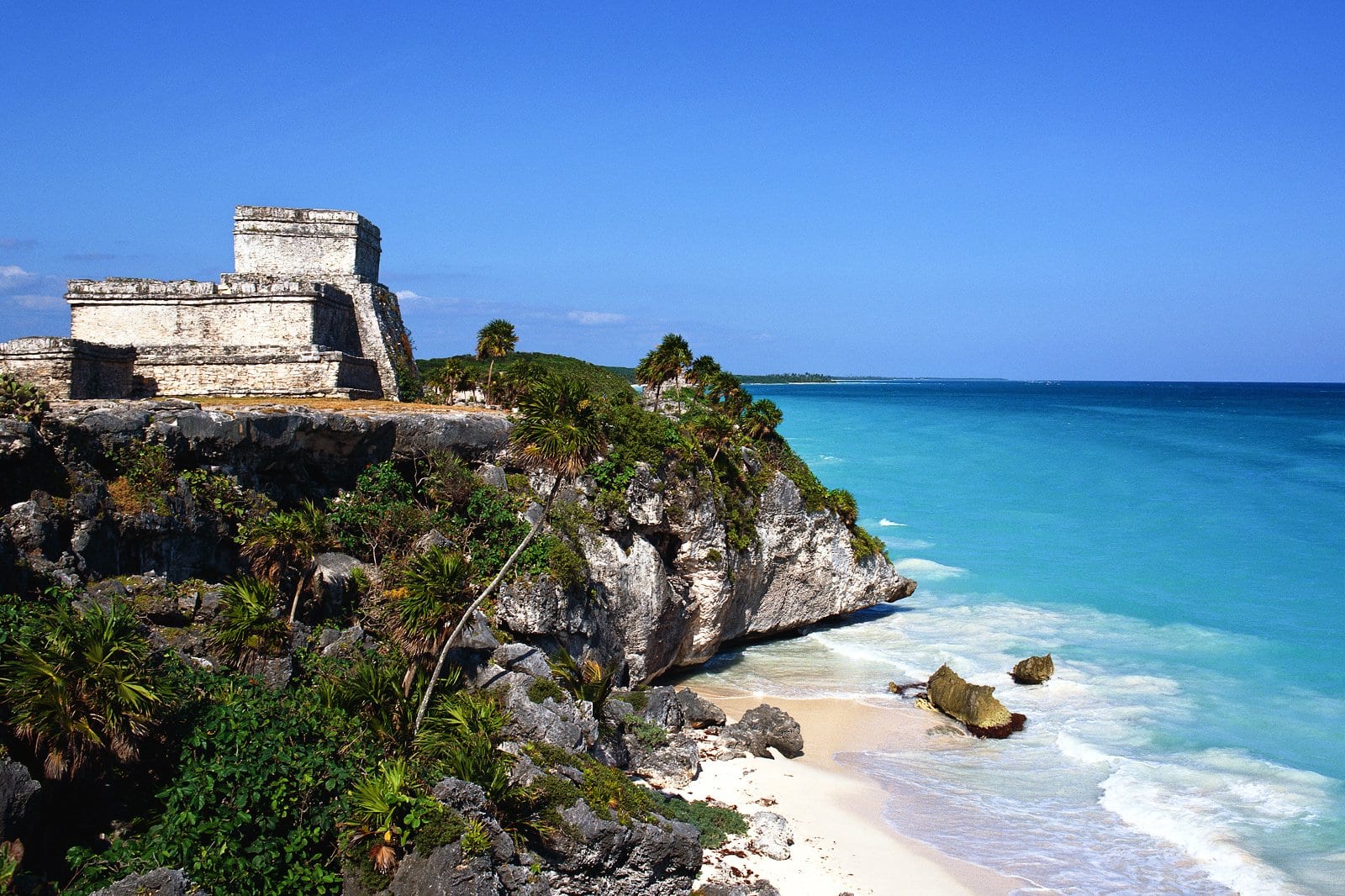 The archaeological site of Tulum is a very popular attraction, so hundreds of people visit it every day. Surprisingly, the entrance fee to this interesting archaeological site is very inexpensive, costing between $35 and $40 MXN per person. If you bring a video camera, you will have to pay another $30 MXN. This archaeological site dates back to the 13th century, and is a great example of a pre-Columbian Maya city. From this archaeological site located on a cliff, you can enjoy a fabulous view of the beach and the shimmering water of the Caribbean Sea. If you want to avoid the crowds, come in the early morning hours. Here you can also see the iguanas basking in the sun.
Location: Tulum Archaeological Zone, Carretera Federal Cancun – Chetumal km 230-307, 77780, Tulum, Quintana Roo, Mexico.
Paradise Beach (Playa Paraíso)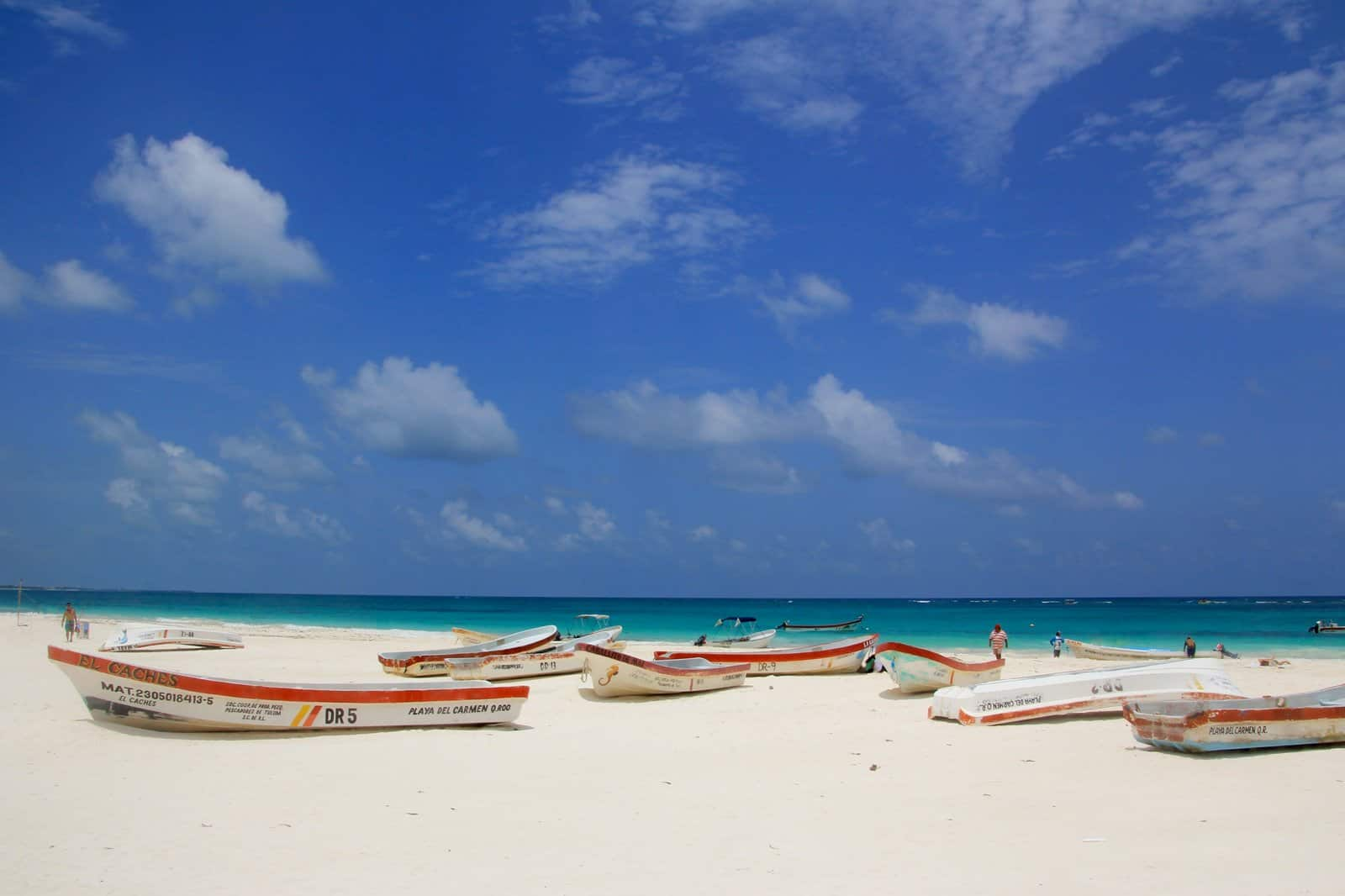 Playa Paraiso is a large stretch of sand with bright turquoise water. It is said to be one of the best beaches in Mexico. On this white sand beach, the warm water is always clean and calm, and there is plenty of space to relax comfortably. It is best to arrive in the morning to find a good spot, especially if you want to bring your own umbrella and lie on the sand. Access is free.
Location: Playa Paraiso, Quintana Roo, Mexico.
Akumal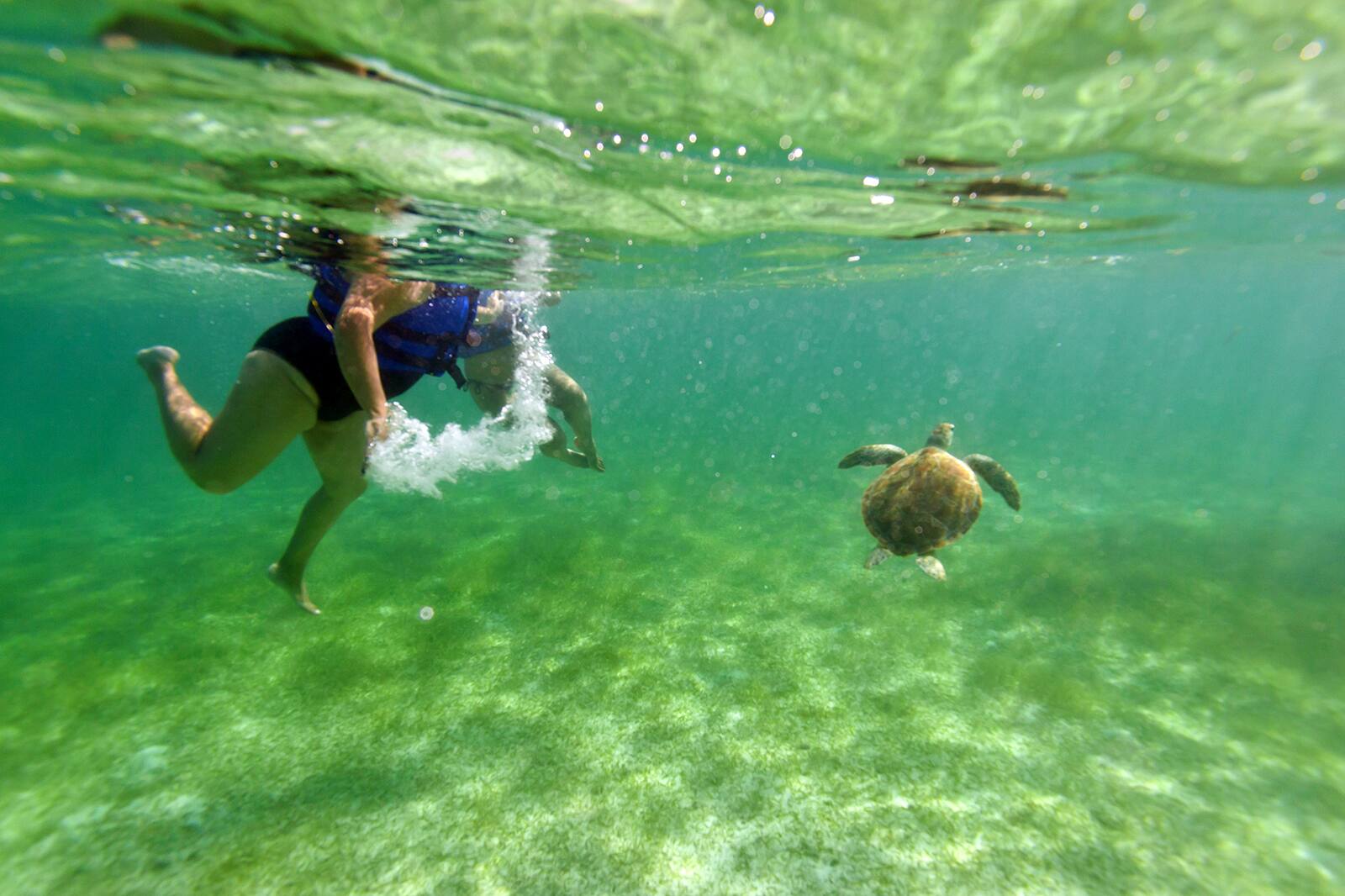 Akumal means "land of the turtles" in Mayan. This small beach town located between Tulum and Playa del Carmen is famous for its warm water and diverse marine life. Although there are more and more commercial properties in Akumal, turtles still visit the nearby beaches. Head to Half Moon Bay, Akumal Bay and Aventuras Akumal Bay, which are great places for swimming, snorkeling and kayaking.
An economical option to travel to Akumal is to take a colectivo bus from the town of Tulum. A single trip should cost between $30 and $35 MXN. Insider's tip: Access to all the beaches is free, so you can ignore anyone who tries to charge you admission.
Location: Akumal, Quintana Roo, Mexico.
Tulum Coastal Highway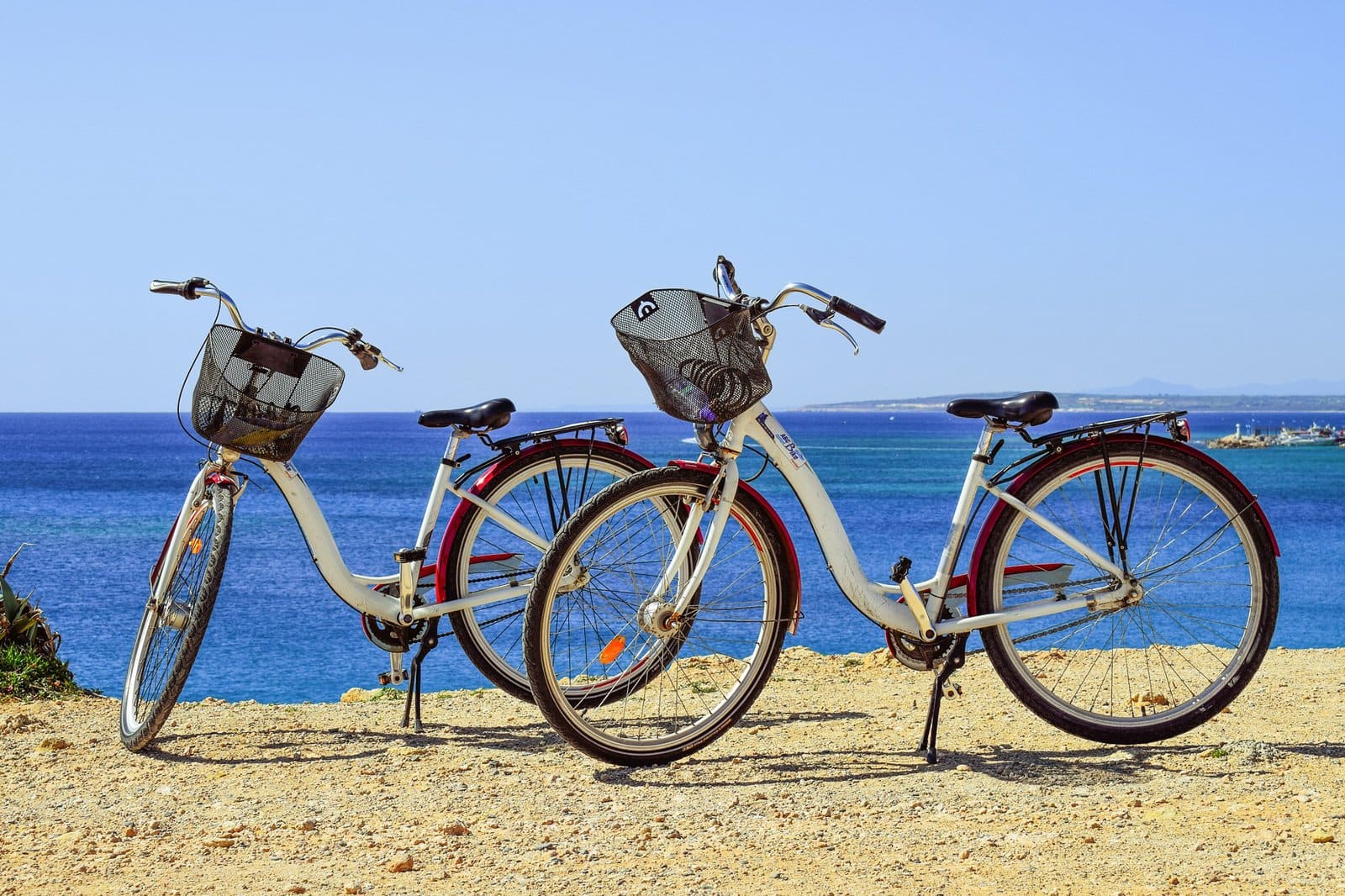 The Tulum coastal road is an unnamed road that runs along the beaches of Tulum. Locals and tourists christened this road that runs from beach to beach, where you can find many boutique hotels, beautiful stores and cafes, trendy bars and the occasional nightclub. This lively road has some of the most beautiful scenery in Tulum. Take a bike ride along the beaches. To the left, you can hear nature in the dark green jungle. To the right, you can see the clear water and sand.
Dos Aguas Park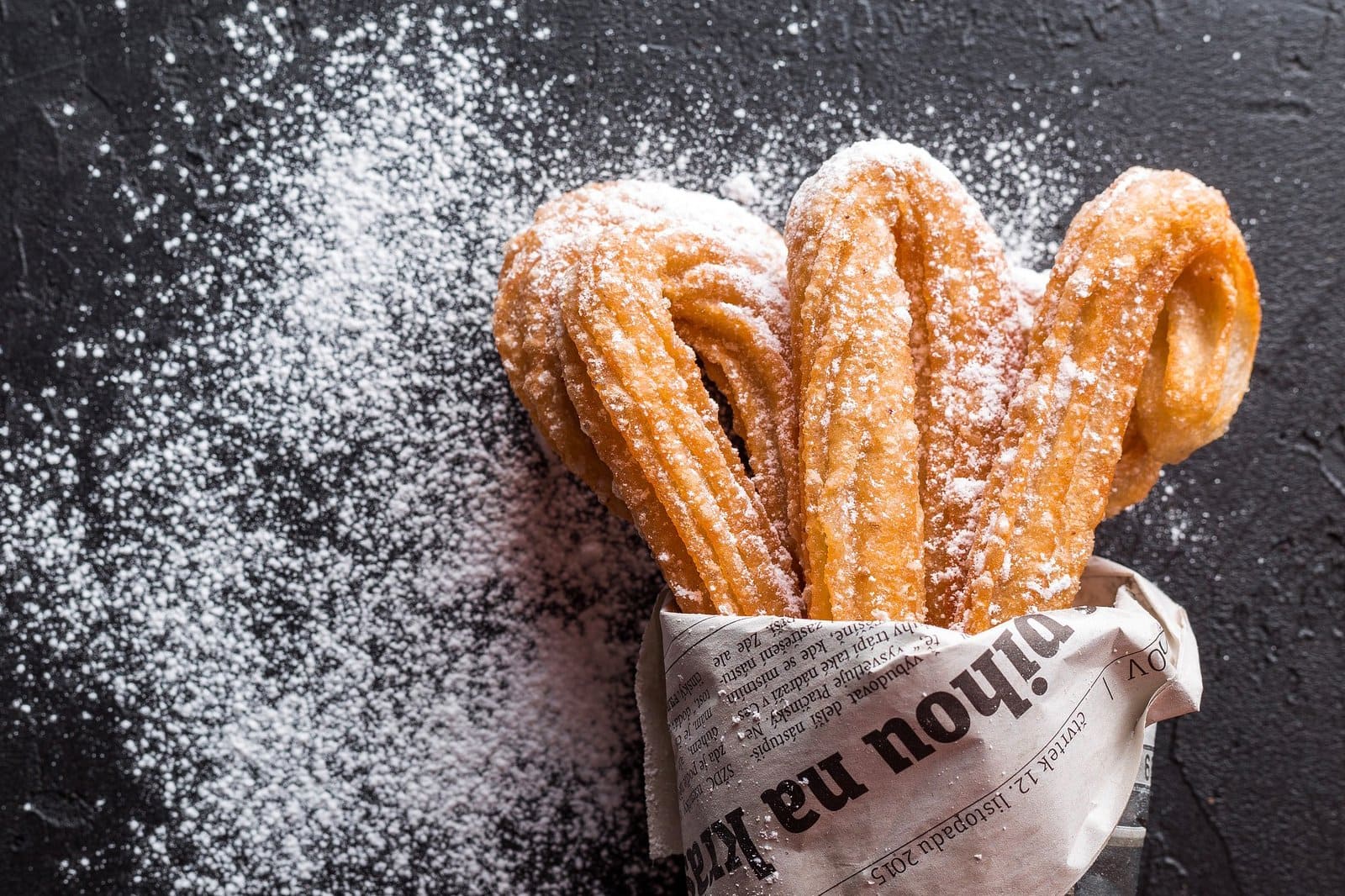 Dos Aguas Park functions as a social center for many Tulum residents. In this park located behind the town hall, there is always something fun going on, such as the soccer games that are organized on the fields, or the meetings of groups of young people who come to hang out. If you are looking for other activities besides exploring the natural beauty of Tulum, this is a good place to see what life is like for the locals. Visit this park located next to Tulum Avenue for some people-watching and a delicious snack from one of the food carts lining the nearby streets. Here you can find many inexpensive treats, such as churros and marquesitas, which are wafers with Nutella.
Location: Calle Alfa Sur 1066, Tulum, Quintana Roo, Mexico
Hours: Every day, 24 hours.
Tulum Avenue and Satélite Sur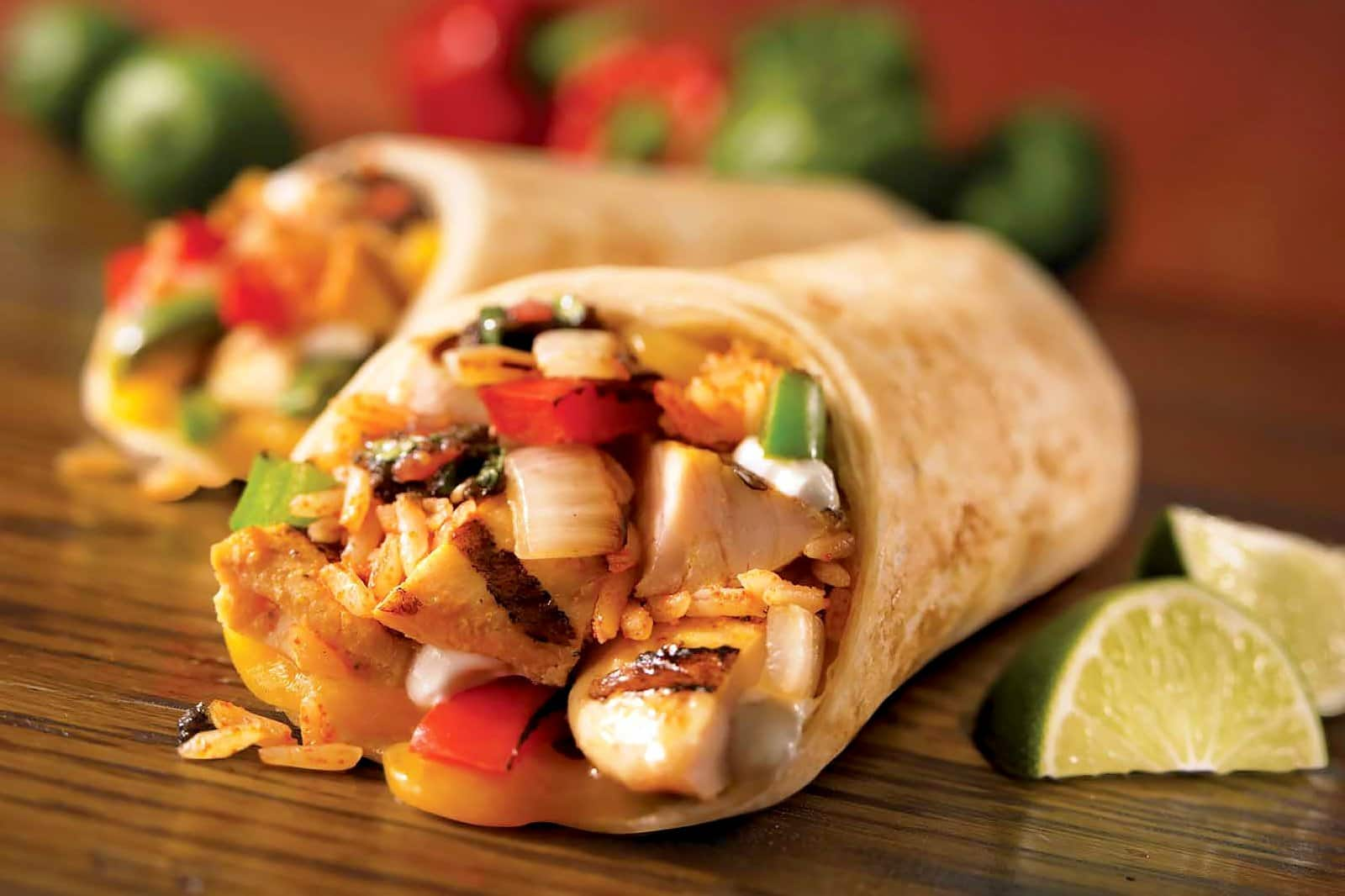 Tulum Avenue and Satélite Sur are two streets located in the town of Tulum. Here you can find almost all the street food trucks, plus a variety of excellent stalls and cafes. Instead of spending a lot of money and making fancy presentations for their dishes, the chefs in this area focus on serving delicious traditional dishes. If you want to try the best breakfast burrito in the region, head to Taqueria Honorio in Satelite Sur (and be sure to try the legendary cochinita pibil). Get there early, as the cafeteria opens at 06:00 hrs and closes as soon as the food is gone. You should also visit Antojitos La Chiapaneca, which is open until 01:00 hrs every day except Mondays. You can also find many unnamed stalls offering delicious street food.
Tulum Main Square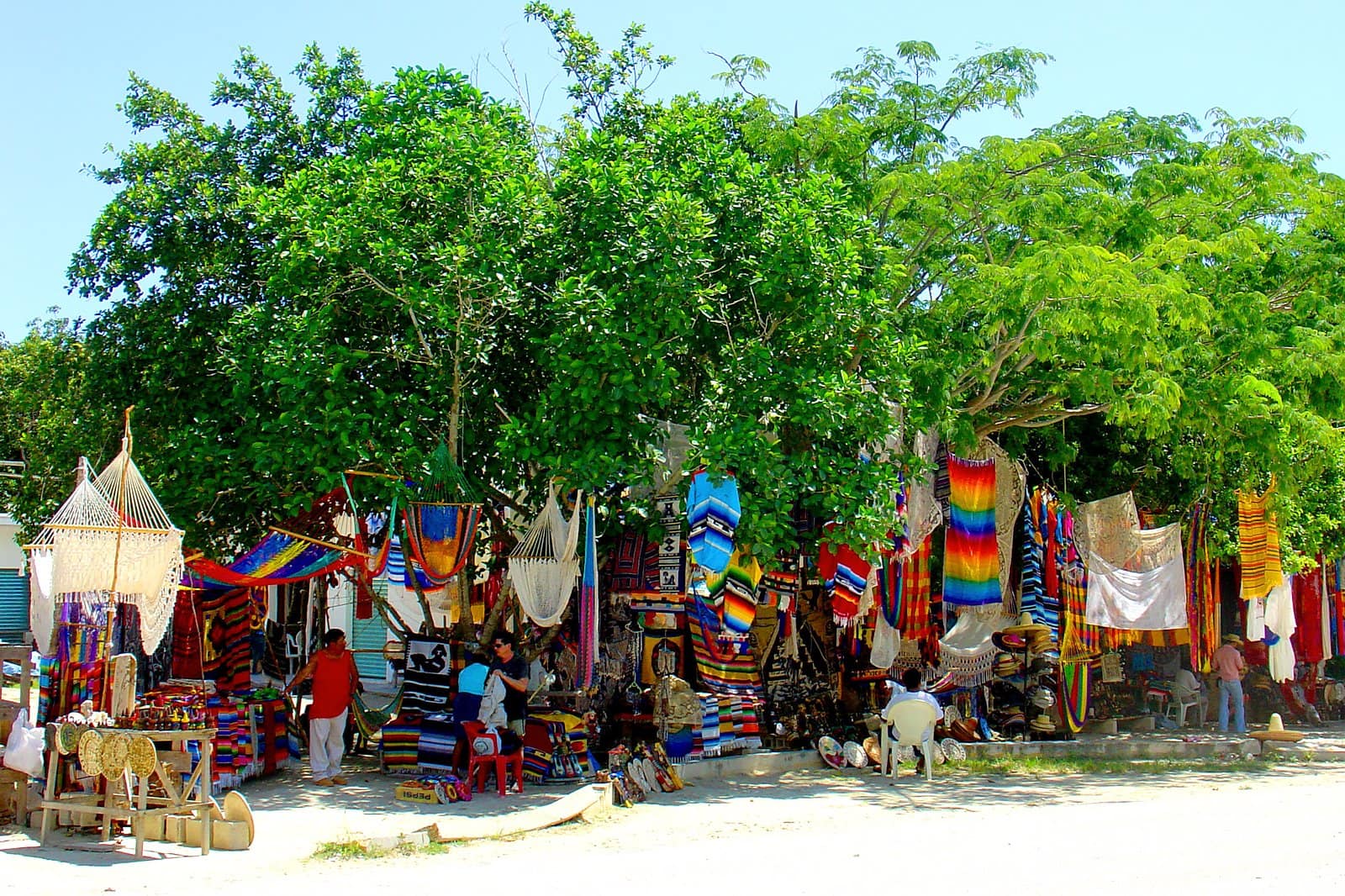 Although Tulum's main square is not officially a "plaza", locals often use the area between the Parque Museo de la Cultura Maya and City Hall as an area for markets and dance performances. Since Tulum is a small town, you can get to the center easily. Markets and dance shows are quite impromptu, so it is best to ask on the street or at your hotel if anyone knows of any events available during your stay. Here you can find traditional stalls with delicious food and some Mexican handicrafts.
Location: Parque Museo de la Cultura Maya, Avenida Tulum 1, 77760, Tulum, Quintana Roo, Mexico.
Zacil-Há Cenote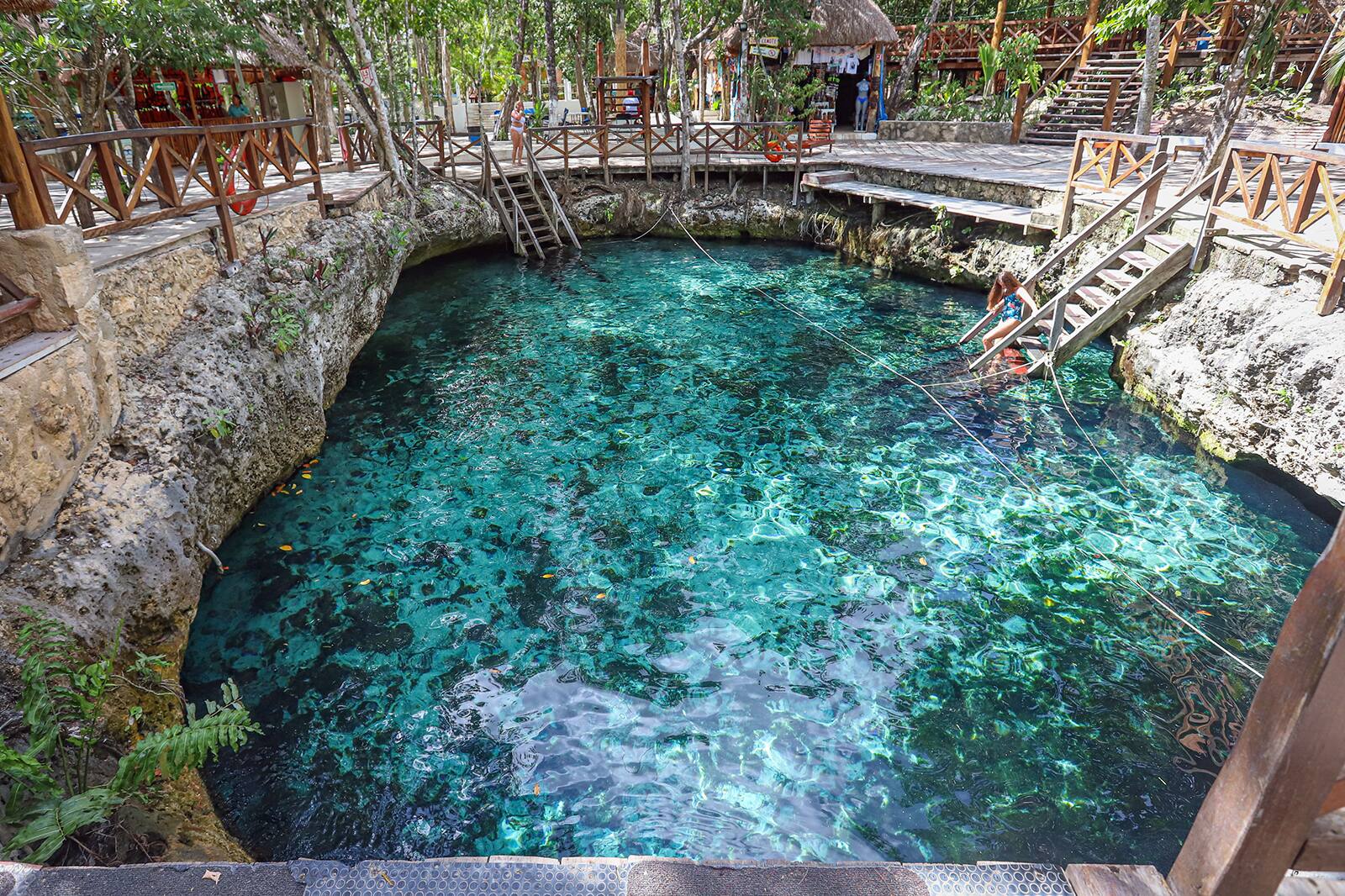 Cenote Zacil-Ha is a beautiful place located near Tulum. Zacil-Ha is one of the cenotes located on highway 109, about 15 minutes by car from the city. The highlight of this cenote is its fun facilities, as it has jumping points and zip lines, plus it is a beautiful place. Although all the cenotes in the region are worth visiting, Zacil-Ha is an excellent option for your budget, as the entrance fee is only $80 MXN for the whole day. Also visit the Carwash, Tortuga and Santa Cruz cenotes (which is also a museum) in the same area.
Location: Cobá Km. 8, Carretera Federal, 77780, Tulum, Quintana Roo, Mexico.
Hours: Every day from 10:00 to 18:00 hrs.
Telephone: +52 (984) 218 9029
Eat delicious seafood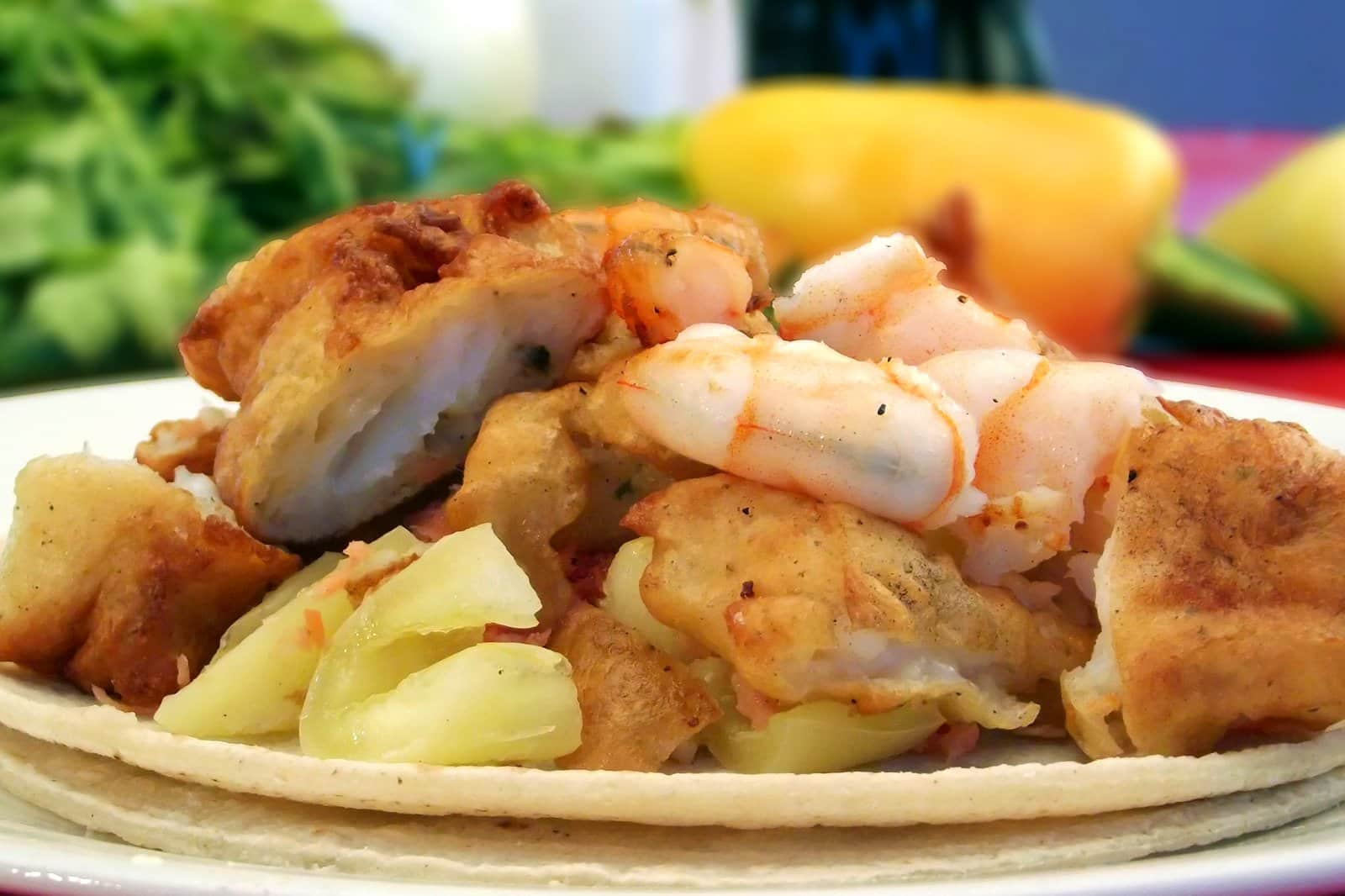 This coastal town has all the seafood restaurants you can imagine. If you like seafood, you will find an endless number of inexpensive options in Tulum. The chefs usually bring out the natural flavor of the seafood by preparing it with herbs and light sauces that give it a delicious touch. El Camello, which is probably the best seafood restaurant in town, serves an impressive garlic octopus that conquers all customers. You may always see this restaurant full. Sabor de Mar offers really delicious shrimp and fish tacos.